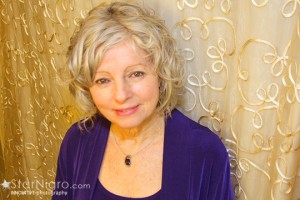 Maureen has been a Healer for over 31 years and has helped many people in all areas of their lives. While taking a meditation class in the summer of 1983, Maureen discovered her gift of channeling and began her spiritual journey. Maureen's new found connection with her higher power helped her through the tragic death of her husband only weeks later. Raising two children alone and overcoming other challenges throughout her life has given Maureen more strength, compassion and emotional intelligence. Her love of people and her great passion for life continually inspire her work.
Meditation Classes
Maureen teaches meditation classes using simple guided imagery and channels spiritual guidance for the group, which is uplifting.  Each person is able to ask a personal question at the end of the meditation and receive specific spiritual guidance for their life journey.  The energy during the meditation is very loving, compassionate and nurturing which is healing in itself.
Meditation CD
Maureen has just released a new beautiful Meditation CD, "Collaboration In Spirit." "I always felt inspired and guided to create a Meditation CD. I have had the honor of knowing the creative musical genius Ferenz for over a year. We were guided to record the CD on Dec. 3, 2012, a powerful day of entering a portal of energy for all humanity on the planet.  It is with this Sacred energy of love, healing and expansion that "Collaboration In Spirit" was created.  The words came through me from Spirit.  God's energy is embedded in this CD.  It is my intention that when you listen to "Collaboration In Spirit" you will go deeper within to the place of wholeness and you will heal." Order "Collaboration In Spirit" here: http://psychicreiki.com/meditationcd
Intuitive Readings & Spiritual Guidance
Intuitive Readings are based on the client's questions about relationships, career, emotional issues, health, attitudes and beliefs, loved ones who have passed on and more. Maureen goes into a meditative state where she accesses specific guidance in answer to the questions being asked. The channeled information she receives during an intuitive reading is spiritual, yet very practical. After a reading with Maureen, individuals feel more relaxed, reassured and more positive about their lives.
Reiki Training & Reiki Healing
In September 1992 Maureen  received her first degree Reiki training.  After years of practicing Reiki healing in small groups, workshops, centers, and retreats throughout the United States, Maureen received her second degree Reiki and Reiki Master Degree in August 1999.
Gratitude
Maureen is extremely grateful for the gifts of healing she has received over the years and is committed to being a channel of LOVE, GUIDANCE and HEALING.  Her life's work is about assisting individuals with their healing, spiritual growth and the remembrance of who they truly are – DIVINE. Maureen encourages all of her clients to:
Live your true potential
Feel your own wholeness
Experience inner peace and joy
Express your creativity
Be who you really are- perfectly human and perfectly divine
Maureen Brennan Mercier
If you would like more information about:
or would like to schedule a session with Maureen by phone or in person, please e-mail her @ mtbisis@yahoo.com or give her a call at (845) 706-HEAL (4325).