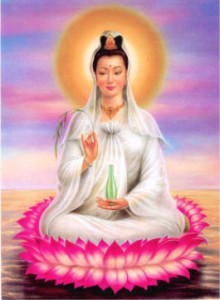 This is the first of several articles on Reiki Healing to demonstrate how effective Reiki is as an ancient Japanese hands on healing tool for a variety of dis-eases.
These Reiki Healing case studies come from my own experiences as a Reiki Master healer and as an Intuitive Reader.
I combine the two modalities of Reiki Healing and Intuitive Guidance in my sessions with clients so that we can get to the underlining issue causing the imbalance.
The Reiki Healing Case Study – Expressing One's Truth that I will discuss in this article involves a man in his forties who came to me for a Reiki Healing session.
Reiki Healing & Intuitive Guidance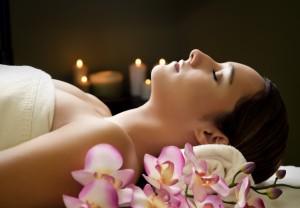 My client had symptoms resembling mononucleosis. The doctors were not exactly sure what his problem was, he told me. This was frustrating for him and he simply wanted healing as soon as possible.
I proceeded with the Reiki Healing and didn't focus on the symptoms of mono. While I worked on him I tuned in to my intuitive guidance to further assist him in his process back to wholeness.
The intuitive guidance that I received showed me that his throat was sore.  When my hands came to the throat position, I asked him if I could place my hands directly on his throat to more effectively help him heal.
He agreed, and the intuitive guidance that I received was to keep my hands on his throat for more than ten minutes, which is much longer than usual. I explained this to him and he confirmed that his throat  was really sore.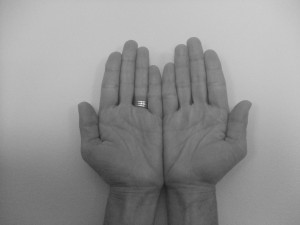 Expressing One's Truth
Then I explained to him that the throat chakra is the energy center for expressing one's truth. There it was –  the crux of the matter!
Describing a life issue he was struggling with, he shared that he was learning healing techniques and was guided to continue on his new path as a healer.  His wife was threatened by this choice as it went against her religious beliefs.
Expressing one's truth was his issue. His throat chakra was blocked as he was at a crossroads. If he followed his intuition to be a healer it could mean the end of his marriage.  If he did not become a healer could he live with himself?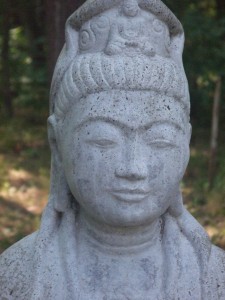 We talked at length about his challenge and how his body was giving him clues about how to heal himself and unblock his energy. Reiki Healing helped my client heal his sore throat. It also helped to reveal the underlying issue that created his dis-ease. The intention to bring about balance and healing in his life was a powerful force that directed his path.
I have spoken with him several times since that session. After careful consideration he has decided to leave his wife so that they may each be free to follow their own highest truth. Reiki healing supported his difficult process of expressing one's truth.
He is a loving, happy person who has dedicated himself to helping others to heal. Reiki healing supported his journey and transformation. He is now expressing his own truth in his life by being the healer that he is.
More Related Articles:
Intuitive Readings Seattle – Reiki Healing Seattle – Meditation Seattle 
For more than 29 years I have been helping many people from all walks of life and across the world, including India, China and England. Some clients prefer to come see me in person for an Intuitive Reading. However, the majority of my clients call me for phone sessions.
Intuition is unlimited as God is unlimited so it doesn't matter whether you are in the same room with me or in Hong Kong! My intention is the same – to serve as a channel of clarity and healing to assist you in all areas of your life. Doing this work makes me truly happy and I blessed to be able to help people and do what I love.
When you set up an Intuitive Reading in Seattle or a phone session with me,  it's best to write down your questions ahead of time.  This helps focus your intention on what it you want guidance for in your life.
At the beginning of your Intuitive Reading, I go deep into a meditative state and ask Spirit to allow me to be a clear and pure channel of love, healing and guidance for you.  The answer to each question flows through me in words and pictures and the information received is spiritual in nature, yet practical for every day life.
I encourage all of you to:
Live your true potential
Feel your own wholeness
Experience inner peace and joy
Express your creativity
Be who you really are- perfectly human and perfectly divine
For more information about Reiki Healing, Intuitive Readings and Meditation or scheduling a session, please fill out the online contact form or give Maureen a call at (845) 706-HEAL (4325).
Namaste
Love & Blessings
Maureen