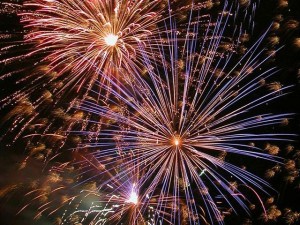 Affirmations for New Year's resolutions are a simple yet powerful  jewel for self discovery. Jewels glisten in the light, sparkle with excitement and enhance the beauty of our being. This jewel for self discovery will serve that purpose and more.
Add affirmations to your spiritual jewel box to use on a regular basis to help you create your New Year's resolutions now. So let's get started.
Affirmations
Affirmations are positive statements of truth. We all know truth as truth resonates within us. Our thoughts are how we create. So let's create consciously by focusing our thoughts and words on what we are intending to create.
Affirmations are best used in the present tense, such as "I am doing what I love and living abundantly."
Keep the affirmation very positive. You are creating what you want. Do not focus on what you do not want. What you focus on expands.  "I am in perfect health in body, mind, emotions, and spirit." State your affirmation as though it were already a fact.
Make sure your affirmations are simple and to the point, not wordy and long. The subconscious mind can better absorb truth when it is fed specific information. "I am beautiful, lovable and capable." Simplicity allows the universal energy to flow unobstructed so that you more easily magnetize what you are focused on.
Get in touch with what you really want in your heart of hearts. This is your life that you are co-creating with the Divine. There is no room for what you 'should' want or what others expect you to focus on. Be true to yourself and think creatively from your authentic self. Be patient with this inner process.
Conclude your affirmations by stating, "or something better." Our rational minds are limited, while our Higher Power is unlimited and expansive. Be open to even greater possibilities than you can imagine for all things are possible with Spirit. So go for it.
Repeat your affirmation at least 15 times a day. Repetition imprints the positive statement of truth into your subconscious mind which is very powerful in manifesting your desires. So repeat your affirmations again and again each and every day.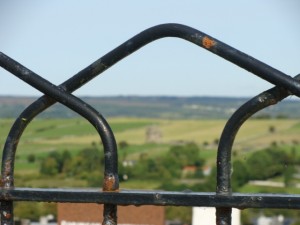 Letting Go of Limiting Beliefs
Letting go of limiting beliefs is what happens as a by-product of repeating your new affirmations. Pay attention to the old limiting thoughts or pictures that come up to the surface. These old beliefs, fears, doubts and anxiety want to be healed through your awareness of them without judgement.
Letting go of limiting beliefs can be accomplished by putting the beliefs in a balloon and watch them disappear until you see a clear white space for your new affirmation and what your are intending.
Letting go of limiting beliefs is the alchemical process where you manifest the gold of your new conscious creation from the old that no longer serves you. All beliefs are limiting, so keep letting them go.
Be Passionate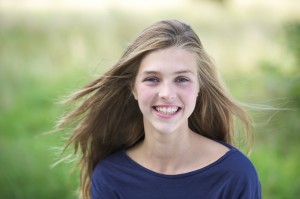 Be passionate about your affirmations for your excitement lends fire and power to your desired outcome, energizing it into manifestation.
Be passionate and mindful of the meaning of each word as you repeat them slowly so that you add more energy to what you are creating.
Be passionate in your awareness as you see yourself in the life that you are affirming now, adding gratitude to the vision of your new life.
Activate Your Internal Mind
You activate your internal mind as you consistently repeat your affirmations on a daily basis in order to achieve your desired results.
Your practice is accumulative. If you stop for a day or so, simply start again and be persistent so that you continue to activate your internal mind.
See, speak and write your affirmations to powerfully activate your internal mind in order to create in the external world. Follow these basic guidelines to affirm what you want to consciously create.
Affirmations are a  powerful jewel for self discovery especially when you use them to create your New Year's resolutions with more ease and success. So what are you waiting for? Create your affirmations for New Year's resolutions now and be grateful for the ability to co-create with God.
More Related Articles:
Affirmations for 2012 New Year Resolutions
Intuitive Readings Seattle – Reiki Healing Seattle – Meditation Seattle 
For more than 29 years I have been helping many people from all walks of life and across the world, including India, China and England. Some clients prefer to come see me in person for an Intuitive Reading. However, the majority of my clients call me for phone sessions.
Intuition is unlimited as God is unlimited so it doesn't matter whether you are in the same room with me or in Hong Kong! My intention is the same – to serve as a channel of clarity and healing to assist you in all areas of your life. Doing this work makes me truly happy and I blessed to be able to help people and do what I love.
When you set up an Intuitive Reading in Seattle or a phone session with me,  it's best to write down your questions ahead of time.  This helps focus your intention on what it you want guidance for in your life.
At the beginning of your Intuitive Reading, I go deep into a meditative state and ask Spirit to allow me to be a clear and pure channel of love, healing and guidance for you.  The answer to each question flows through me in words and pictures and the information received is spiritual in nature, yet practical for every day life.
I encourage all of you to:
Live your true potential
Feel your own wholeness
Experience inner peace and joy
Express your creativity
Be who you really are- perfectly human and perfectly divine
For more information about Reiki Healing, Intuitive Readings and Meditation or scheduling a session, please fill out the online contact form or give Maureen a call at (845) 706-HEAL (4325).
Namaste
Love & Blessings
Maureen