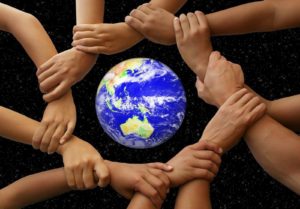 Being at one with Mother Earth is the conscious connection we feel when we are present with Gaia, the Sacred Feminine Goddess of planet earth. Using all of our senses, letting go of our thoughts and just being in the stillness of nature is all it takes.
Walking in the woods, swimming in the ocean, hiking a mountain or picnicking in a meadow are examples of being at one with Mother Earth with awareness.
Our Native American brothers and sisters survived and thrived because they knew how to live and be at one with Mother Earth. With gratitude and respect the Native Americans took only what they needed to live.
All Things are Connected
"The earth does not belong to man, man belongs to the earth. All things are connected like the blood that unites us all. Man did not weave the web of life, he is merely a strand in it. Whatever he does to the web, he does to himself." Chief Seattle
All things are connected for the Divine essence is within us, in Mother Earth and all of nature. We feel this connection when we are in nature and taking a walk in the woods for example. With gratitude we observe the beauty and bounty of Mother Earth all around us.
Ah, keep breathing, letting go of thoughts, stay present in the moment like a meditation and experience the fact that all things are connected. Peace comes over us, our body relaxes and our breathing slows down.
Feel the inner fulfillment. The drop of oil within is added to our cup as the truth that all things are connected is revealed to you. We all know truth for it resonates with us on a cellular level.
When we experience being at one with Mother Earth we create balance and we are uplifted. We are all connected to each other, Mother Earth and all living things.
More Related Articles:
Intuitive Readings Seattle – Reiki Healing Seattle – Meditation Seattle 
For more than 33 years I have been helping many people from all walks of life and across the world, including India, China and England. Some clients prefer to come see me in person for an Intuitive Reading. However, the majority of my clients call me for phone sessions.
Intuition is unlimited as God is unlimited so it doesn't matter whether you are in the same room with me or in Hong Kong! My intention is the same – to serve as a channel of clarity and healing to assist you in all areas of your life. Doing this work makes me truly happy and I blessed to be able to help people and do what I love.
When you set up an Intuitive Reading in Seattle or a phone session with me, it's best to write down your questions ahead of time. This helps focus your intention on what it you want guidance for in your life.
At the beginning of your Intuitive Reading, I go deep into a meditative state and ask Spirit to allow me to be a clear and pure channel of love, healing and guidance for you. The answer to each question flows through me in words and pictures and the information received is spiritual in nature, yet practical for every day life.
I encourage all of you to: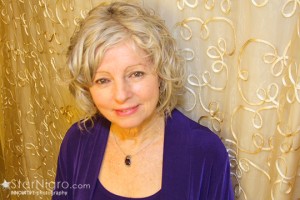 Live your true potential
Feel your own wholeness
Experience inner peace and joy
Express your creativity
Be who you really are- perfectly human and perfectly divine
For more information about Reiki Healing, Intuitive Readings and Meditation or scheduling a session, please fill out the online contact form or give Maureen a call at (845) 706-HEAL (4325).
Namaste
Love & Blessings
Maureen