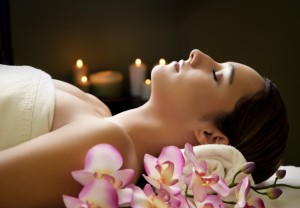 Caregivers need self care. Self care and self love go hand in hand. Whether you are a relative, friend, professional caregiver, therapist or healer it is imperative that you practice positive, healthy self care. Giving to others begins with giving to yourself first.
Caregivers need self care. Your body, mind, emotions and spirit need to be treated with loving attention daily so that you avoid depletion and illness. When you travel on an airplane you are instructed to put the air bag on yourself first then on the child for practical reasons. We cannot give to others what we are not giving to ourselves.
Caregivers need self care as well as self love. With self care and self love the act of giving, loving and caring for others becomes easier without taking from your own life force energy. Nurturing others is more organic and flows when we care for ourselves as part of our daily practice.
Fill your own Cup
Fill your own cup is about putting yourself first as an act of self love. We are here to grow, learn, enjoy life and to be of service to others. Giving what we do not have ourselves or do not give to ourselves depletes our bodies and our psyche creating an imbalance. We are not meant to sacrifice ourselves in caring for others. When we sacrifice self we become resentful and we are unable to truly give from the heart.
Fill your own cup first, then giving to others comes from the flow of life within us. The result of self care is joy for the giver and the receiver as your cup runs over with love.
Positive things that feed your body, mind, emotions and spirit fill your own cup. Meditation, reading an engaging book, tea with a loving friend, walking in nature or working on a creative project are some examples of things that nurture you.
Honor your Body



Honor your body by feeding it healthful live foods, drinking plenty of water and exercising. Your body is the temple of Spirit. Accept it as it is lovingly and be grateful that it is your vehicle to express your creativity, playfulness and to be of service to mankind.
Honor your body by nurturing it with warm baths, stretching, receiving Reiki healings, massages and other healing modalities.
Walking is a wonderful way to honor your body, get exercise, feel grounded and meditate all at the same time.
Honor your Mind
Honor your mind by using affirmations in order to keep your thoughts positive. The mind can only focus on one thing at a time. What you focus on you create more of, so create consciously with intention.
You honor your mind when you meditate. In meditation you focus on one thing such as your breath, to help still the mind. Your mind is a powerful tool for self awareness when you focus it daily in this way.
When you keep your thoughts on your intention you also honor your mind. The mind is meant to be the servant of the master within you which is your Higher Mind or Higher Power. So use your mind for your highest good consciously.
Honor your Emotions
Honor your emotions by allowing them to flow in the moment without judgement. Emotions are neither right nor wrong. Let go of your thoughts and just be with your feelings.
Sharing your feelings with a trusted friend is so important as a way to honor your emotions and release pent up feelings.
In addition to that a way to honor your emotions is to have an agreement with a friend. When you need to vent you let the friend know by simply saying "I need to vent." That is the cue for them to just be a good listener and not try to fix the problem for you.
Honor your Spirit
Honor your spirit through meditation and prayer. Meditation is listening to God. Prayer is speaking to God.
In meditation you focus your mind so that you honor your spirit in the silence. The rational mind is very active and needs to be stilled in order to be aware of our Higher Power within. Through a regular meditation practice you naturally develop your intuition which is from spirit who dwells within you.
Prayer is another way to honor your spirit by speaking directly to God and consciously connecting to Source knowing that we are not alone. The Universe is for us in every way.
Caregivers need self care. It is about loving and honoring yourself on all levels: body, mind, emotion, spirit. Then caregiving for others comes from your love, compassion and kindness and flows with ease .
More Related Articles:
*  *  *  *  *  *  *  *  *  *  *  *  *  *  *  *  *  *  *  *  *  *  *  *  *  *  *  *  *  *  *  *  *  *  *  *  *  *  *  *  *  *
Order "Collaboration In Spirit" Meditation CD here:
CD Testimonials:
"Maureen and Ferenz's meditations and music are exceptionally healing for the very reason that they allow the listener to do nothing but receive. We surrender and let the healing be done through us, and so remember that, as Spirit, we are always whole and One with the Divine."
Helen D. Vandeman, author, Reality Is But a Dream: A Multicultural Exploration
*          *          *          *          *          *          *          *          *          *
"I am treasuring my moments with Maureen and Ferenz on the beautiful meditation CD.
It is peaceful and rich with soothing imagery and healing.  A true gift for the spirit and soul."
Rita Marsico, Special Education Teacher, Saugerties, NY
*          *          *          *          *          *          *          *          *          *
"My heart is filled with such gratitude for the birth of this creation. The combination of Maureen's voice and Ferenz's music blends so beautifully to uplift and heal. It is to be enjoyed."
Josie Nigro, Spiritual Life Coach and Healer, Woodstock, NY
*          *          *          *          *          *          *          *          *          *
"When I listen to " Collaboration in Spirit" I feel a shift in My spirit. I feel like I'm floating WITH Spirit. At the same time I feel grounded in my self, in love, and one with ALL that is. I feel the sun shine even when it's raining! It's SO healing. Thank-You Maureen, Ferenz, and Spirit."
Debra J. Brooks, Artist, Catskill, New York
*          *          *          *          *          *          *          *          *          *
" "COLLABORATION IN SPIRIT" with Maureen Brennan Mercier is one of the most authentic and heart rendering Spiritual Channeling that I had the honor to listen to and absorb.  Maureen always comes from her heart in a gentle guided wisdom that is abundantly healing and through the beauty of her voice captures the voice of all our Ancestors.  She brings you to the recesses of your soul and through her guidance enables you to continue on your journey in an enlightened way.  Please embrace this gift she humbly shares with us.
Ferenz Kallos is a beautiful Spiritual being who is blessed with musical "magic." His music is of the Angels and Higher Beings which adds further beauty and brings us to a place of higher consciousness and allows us to go to who we are truly meant to be."
Valerie Stiehl, Spiritual Facilitator and Author of "Spirit Speaks. Are You Listening?", Woodstock, New York
*          *          *          *          *          *          *          *          *          *
Intuitive Readings Saugerties NY – Reiki Saugerties NY – Meditation Saugerties NY
For more than 31 years I have been helping many people from all walks of life and across the world, including India, China and England. Some clients prefer to come see me in person for an Intuitive Reading.
However, the majority of my clients call me for phone sessions. Intuition is unlimited as God is unlimited so it doesn't matter whether you are in the same room with me or in Hong Kong! My intention is the same – to serve as a channel of clarity and healing to assist you in all areas of your life. Doing this work makes me truly happy and I blessed to be able to help people and do what I love.
When you set up an Intuitive Reading in Saugerties or a phone session with me, it's best to write down your questions ahead of time. This helps focus your intention on what it you want guidance for in your life.
At the beginning of your Intuitive Reading, I go deep into a meditative state and ask Spirit to allow me to be a clear and pure channel of love, healing and guidance for you. The answer to each question flows through me in words and pictures and the information received is spiritual in nature, yet practical for every day life.

Live your true potential
Feel your own wholeness
Experience inner peace and joy
Express your creativity
Be who you really are- perfectly human and perfectly divine
For more information about Reiki Healing, Intuitive Readings and Meditation or scheduling a session, please fill out the online contact form or give Maureen a call at (845) 706-HEAL (4325).
Namaste
Love & Blessings
Maureen