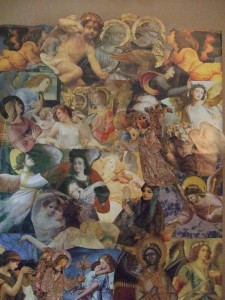 Divine Creation is about owning our own Divine ability to create in the world. We are always creating through our thoughts. So let's remember to manifest more consciously with intention by focusing our thoughts on what we want. We already know what we do not want, so do not focus on that.
In Divine creation we focus our thoughts and intention on co-creating positively in union with God. What we focus on expands.
Sharing stories of Divine creation encourages and inspires more consciousness in manifesting. What we focus on we create more of with the love and support of Source. Energy follows awareness.
"God also gives us a bonus – Look for the bonus."
Years ago when I lived in Virginia Beach as a single mom I was in an unhappy relationship. My mother, who lived in New Jersey with my dad, was dying of cancer. One Sunday afternoon I was in my car crying and not sure what to do with my life.
I pulled the car over and asked God for help. At the same time what I wanted to do that day was to see the art show on the boardwalk and to find the book "Living in the Light" by Shakti Gawain.
As I sat quietly in my car I meditated seeking intuitive guidance from my higher power. The guidance I received was to go to the New Age Bookstore near the beach. So off I went to the bookstore immediately.
When I arrived there I parked the car. I tried to open the door of the bookstore but I couldn't because the store was closed. Frustrated, I said to Spirit, "I asked for guidance, you told me to go to the bookstore and now it's closed."
Just then I heard my friend Frances call out to me. I spun around to see her smiling face. She asked if I wanted to go with her to the art show on the boardwalk. Then she went on to say she just read this good book called "Living in the Light" and I could borrow it.
I took a deep sigh, smiled and realized that I was being taken care of by my higher power. That day I received what I wanted and more. An old friend always told me, "God also gives us a bonus – look for the bonus."
When Frances reached in her pocket and pulled out a handful of freshly picked figs for us to share, I knew the figs were God's bonus. I was so hungry and now I was being fed too!
There was no immediate answer that day for the unhappy relationship I was in nor could my mom's cancer be healed. The healing for me that Sunday afternoon was to experience a wonderful day at the art show with a friend, having an inspiring book to read and eating fresh figs as a bonus.
Still Small Voice
Divine Creating is about asking for what you want with passion. Be quiet as you listen within for the answer from the still small voice.
Trust that God always guides you to what is best for you through your intuition which is the still small voice. Follow the guidance even if it doesn't make sense to your rational mind.
Divine creating is our birthright. Be in the adventure of creation. Enjoy the outcome. Feel the wonderment of it all with a grateful heart.
Remember to consciously create through your positive thoughts with trust and faith in God as loving and benevolent.
More Related Articles:
Using Your Psychic Abilities – Trusting Your Intuition
Intuitive Readings Seattle – Reiki Healing Seattle – Meditation Seattle 
For more than 32 years I have been helping many people from all walks of life and across the world, including India, China and England. Some clients prefer to come see me in person for an Intuitive Reading. However, the majority of my clients call me for phone sessions.
Intuition is unlimited as God is unlimited so it doesn't matter whether you are in the same room with me or in Hong Kong! My intention is the same – to serve as a channel of clarity and healing to assist you in all areas of your life. Doing this work makes me truly happy and I blessed to be able to help people and do what I love.
When you set up an Intuitive Reading in Seattle or a phone session with me,  it's best to write down your questions ahead of time.  This helps focus your intention on what it you want guidance for in your life.
At the beginning of your Intuitive Reading, I go deep into a meditative state and ask Spirit to allow me to be a clear and pure channel of love, healing and guidance for you.  The answer to each question flows through me in words and pictures and the information received is spiritual in nature, yet practical for every day life.
I encourage all of you to: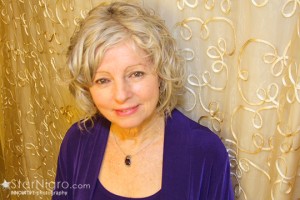 Live your true potential
Feel your own wholeness
Experience inner peace and joy
Express your creativity
Be who you really are- perfectly human and perfectly divine
For more information about Reiki Healing, Intuitive Readings and Meditation or scheduling a session, please fill out the online contact form or give Maureen a call at (845) 706-HEAL (4325).
Namaste
Love & Blessings
Maureen