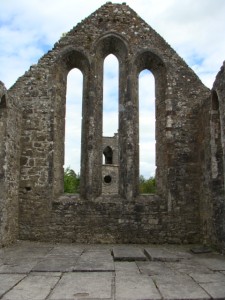 Lumina Dei Newsletter    February 2011
Dear friends
God Answers Prayers and supports what is best for us. Prayers are conversations with God. When we talk to God asking for what we want it is important to know and believe that God is benevolent, guiding us to our highest potential. We are Divinely creating in partnership with the Source.
Prayers are the act of talking to God. There are many ways to communicate with Spirit. Standard prayers that you learned as a child, directly speaking to the Universe or creating your own prayers to the Divine are some of the choices you have. Whether you pray on a regular basis, once in awhile or have never prayed before, God answers prayers.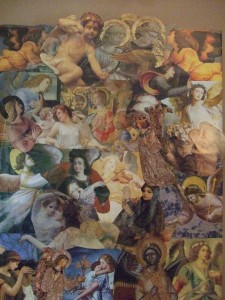 Let Go and Let God
Remembering those times when God answers prayers gives us a reference point to refer back to when we need to be reminded of the truth. Those memories encourage us to let go and let God take charge of our life and circumstances. Focused intention when we pray lends energy to the process of Divine creating.
God answers prayers whether we believe or not. It helps to have faith and trust in our Higher Power which allows us to let go and let God. We are co-creating with Source. Having your prayers answered is a powerful experience that teaches us to have faith in the Divine. When you pray you honor your spirit.
Sharing our stories of when God answers prayers helps others to remember to trust, let go and let God. We are not alone. The source is always guiding us to what is best for us. Our prayers direct the Divine to the people, situations and areas of our lives that need Spirit's help which allows us to let go further on our spiritual path.
Praying to get to Seattle Safely
For the past few weeks I have been praying to get to Seattle safely from upstate New York in spite of the stormy winter weather we have been having on the east coast. My faith and trust in God is strong.
Very early in the morning on February 1 I realized that Newark Airport was closed due to a huge winter storm. My flight from Albany airport to Newark was fine, though, I just would not be able to get my connecting flight to Seattle from Newark airport.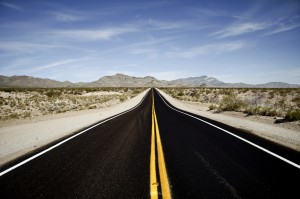 It was difficult to get through to the airlines by phone since thousands of  flights were canceled and there was an unusually high volume of calls. I started to doubt that I would get to Seattle that day. Immediately I reminded myself that God answers prayers and that I have been praying for weeks now that I get to Seattle regardless of the weather. Trust and faith was key here as I continued to let go of the doubts.
It took a conscious effort for me to stay positive about my desired outcome knowing and believing that God answers prayers. Finally I got through to the airlines and other flights for me were arranged rather quickly. At 3:40 a.m. I realized that the next flight that I needed to catch was at 6:10 a.m. and the ride to Albany airport takes an hour from my home.
It was early morning as new snow had begun to fall. I had to shower, finish packing up the car and be on the road by 4 a.m. if I were to catch the plane. At 4:09 a.m. I was on my way to the airport praying all the way.
God answers prayers, I thought as I boarded the small plane at 5:45 a.m. for my first of three planes to Seattle. As I saw the many images at the airports of the huge storm and it's damaging effects on numerous states, all I could say was "thank you for answering my prayers." Finally I arrived at Seattle and into my loving husband's arms after traveling over 12 hours safely, in spite of all the many obstacles before me. Praying to get to Seattle safely paid off.
Yes I have faith and trust in the Divine and as a human being I also have fear and doubts. The challenge is to let go of the limiting beliefs, thoughts, fears and to keep remembering the truth. God answers prayers. We are all truly blessed, loved and guided by our Higher Power.
More Related Articles:
Intuitive Readings Seattle – Reiki Healing Seattle – Meditation Seattle 
For more than 29 years I have been helping many people from all walks of life and across the world, including India, China and England. Some clients prefer to come see me in person for an Intuitive Reading. However, the majority of my clients call me for phone sessions.
Intuition is unlimited as God is unlimited so it doesn't matter whether you are in the same room with me or in Hong Kong! My intention is the same – to serve as a channel of clarity and healing to assist you in all areas of your life. Doing this work makes me truly happy and I blessed to be able to help people and do what I love.
When you set up an Intuitive Reading in Seattle or a phone session with me,  it's best to write down your questions ahead of time.  This helps focus your intention on what it you want guidance for in your life.
At the beginning of your Intuitive Reading, I go deep into a meditative state and ask Spirit to allow me to be a clear and pure channel of love, healing and guidance for you.  The answer to each question flows through me in words and pictures and the information received is spiritual in nature, yet practical for every day life.
I encourage all of you to:
Live your true potential
Feel your own wholeness
Experience inner peace and joy
Express your creativity
Be who you really are- perfectly human and perfectly divine
For more information about Reiki Healing, Intuitive Readings and Meditation or scheduling a session, please fill out the online contact form or give Maureen a call at (845) 706-HEAL (4325).
Namaste
Love & Blessings
Maureen