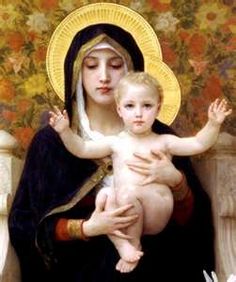 Honor our mother's heart for it is a multifaceted deep cavern of unconditional love. Our Sacred Feminine heart holds a full spectrum of experiences, emotions, memories, qualities and hope.
From the moment of conception of a child a mother's heart knows that she is not alone on this planet. The Divine Feminine exists and channels through us, the mother, as creation itself taking form as our babe in the womb.
For nine months and beyond birth a mother's heart is at one with our baby. This is a miracle, an opportunity to grow. Later it becomes a challenge to slowly, slowly let go and let God, allowing our child to stand alone and fly.
To Be Selfless
As a mother of three I have known for awhile now that the path of the mother is a high spiritual path of unconditional love. We are called upon to be selfless putting the needs of our child before our own.
We learn as we go what our baby needs on the physical, emotional, mental and spiritual levels. The child is totally dependent upon the mother. We learn quickly to be selfless in order to take care of at least our baby's basic physical needs.
On my first day as a mother in a New York hospital I was eating my first meal in 24 hours. The nurse came in with my newborn son for me to breast feed him. If I continued to eat the nurse made it clear that she would take my baby back to the nursery and feed him formula instead – a big "no, no" for breast feeding mothers. All I wanted was a few bites of food before nursing him. Quickly I learned to be selfless as I put the fork down, pushed the tray away and reached out for my hungry baby. My hunger would have to be satisfied later.
Sacred Feminine
The Sacred Feminine is alive, vibrant and flowing in a mother's heart. Whether we are aware of it or not the Divine Feminine energy of love, compassion, patience, mercy, understanding and tenderness flows through our hearts as a mother.
Honor our mother's heart whether it be our own, the heart of our mother, daughter, wife, sister, grandmother or friend. In doing so we thus honor the Sacred Feminine vibration that is within us all. 
More Related Article:
Sacred Feminine – Qualities of the Divine Feminine Goddess
*  *  *  *  *  *  *  *  *  *  *  *  *  *  *  *  *  *  *  *  *  *  *  *  *  *  *  *  *  *  *  *  *  *
Order "Collaboration In Spirit" Meditation CD here:
*  *  *  *  *  *  *  *  *  *  *  *  *  *  *  *  *  *  *  *  *  *  *  *  *  *  *  *  *  *  *  *  *  *
Psychic Readings Seattle – Reiki Healing Seattle – Meditation Seattle
For more than 33 years I have been helping many people from all walks of life and across the world, including India, China and England. Some clients prefer to come see me in person for a Psychic Reading.
However, the majority of my clients call me for phone sessions. Intuition is unlimited as God is unlimited so it doesn't matter whether you are in the same room with me or in Hong Kong! My intention is the same – to serve as a channel of clarity and healing to assist you in all areas of your life. Doing this work makes me truly happy and I blessed to be able to help people and do what I love.
When you set up an Psychic Reading in Seattle or a phone session with me, it's best to write down your questions ahead of time. This helps focus your intention on what it you want guidance for in your life.
At the beginning of your Psychic Reading, I go deep into a meditative state and ask Spirit to allow me to be a clear and pure channel of love, healing and guidance for you. The answer to each question flows through me in words and pictures and the information received is spiritual in nature, yet practical for every day life.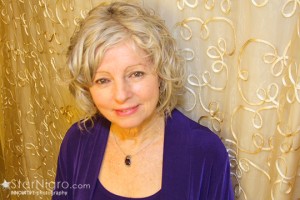 Live your true potential
Feel your own wholeness
Experience inner peace and joy
Express your creativity
Be who you really are- perfectly human and perfectly divine
For more information about Reiki Healing, Intuitive Readings and Meditation or scheduling a session, please fill out the online contact form or give Maureen a call at (845) 706-HEAL (4325).
Namaste
Love & Blessings
Maureen