Our Intuition is Unlimited
Our intuition is unlimited. It always guides us to that which is best for us.  The key is to pay attention to it and follow it even when it makes no sense to us. The more we listen to our intuition the stronger it gets.
Our intuition is unlimited as it is the direct link to the guidance of our higher power within us. Through meditation, intention and listening to the inner guidance, we naturally develop our psychic abilities to help us in all areas of our life. We are truly loved, supported and guided by God.
Our intuition is unlimited as the Divine is unlimited. Spirit wants us to be happy and fulfilled. Our intuition is the bridge between our human self and our Divinity. When we surrender to Source and ask for help we are given the answer at the right time.
Meditation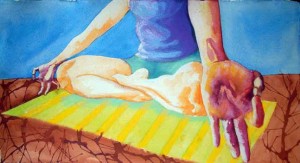 Meditation was the first step for me in realizing I had access to Divine wisdom.  I practiced it daily with the assistance from the weekly meditation class that I attended back in the summer of 1983.
By September of that year when I went into meditation I was able to tap into my intuition very easily. I received practical yet spiritual answers to questions posed by myself or others. This was the beginning of a new life for me, a calling to do spiritual work.
Although my teachers were inner, new people came into my life who encouraged me along the way on my new spiritual path. I practiced meditation daily and continued to grow, learn and share my channeled guidance with friends, family and clients.
Meditation was the key to discovering myself and the gifts within me. There was no outer teacher to guide me. At times I wished that I had a sage to talk with to help me along the way. Instead I had to keep going within for the answers, thus developing my intuition further.
painting by my niece http://www.lorrainebrennan.com/index.htm
Our intuition is unlimited. Through meditation, intention, asking for guidance and listening within we have access to a very natural gift. Seek the answers through intuition, our connection to the Divine.
*  *  *  *  *  *  *  *  *  *  *  *  *  *  *  *  *  *  *  *  *  *  *  *  *  *  *  *  *  *  *  *  *  *  *  *  *  *  *
Order "Collaboration In Spirit" Meditation CD here:
*  *  *  *  *  *  *  *  *  *  *  *  *  *  *  *  *  *  *  *  *  *  *  *  *  *  *  *  *  *  *  *  *  *  *  *  *  *  *
CD Testimonials:
"Maureen and Ferenz's meditations and music are exceptionally healing for the very reason that they allow the listener to do nothing but receive. We surrender and let the healing be done through us, and so remember that, as Spirit, we are always whole and One with the Divine."
Helen D. Vandeman, author, Reality Is But a Dream: A Multicultural Exploration
*          *          *          *          *          *          *          *          *          *
"I am treasuring my moments with Maureen and Ferenz on the beautiful meditation CD.
It is peaceful and rich with soothing imagery and healing.  A true gift for the spirit and soul."
Rita Marsico, Special Education Teacher, Saugerties, NY
*          *          *          *          *          *          *          *          *          *
"My heart is filled with such gratitude for the birth of this creation. The combination of Maureen's voice and Ferenz's music blends so beautifully to uplift and heal. It is to be enjoyed."
Josie Nigro, Spiritual Life Coach and Healer, Woodstock, NY
*          *          *          *          *          *          *          *          *          *
"When I listen to " Collaboration in Spirit" I feel a shift in My spirit. I feel like I'm floating WITH Spirit. At the same time I feel grounded in my self, in love, and one with ALL that is. I feel the sun shine even when it's raining! It's SO healing. Thank-You Maureen, Ferenz, and Spirit."
Debra J. Brooks, Artist, Catskill, New York
*          *          *          *          *          *          *          *          *          *
" "COLLABORATION IN SPIRIT" with Maureen Brennan Mercier is one of the most authentic and heart rendering Spiritual Channeling that I had the honor to listen to and absorb.  Maureen always comes from her heart in a gentle guided wisdom that is abundantly healing and through the beauty of her voice captures the voice of all our Ancestors.  She brings you to the recesses of your soul and through her guidance enables you to continue on your journey in an enlightened way.  Please embrace this gift she humbly shares with us.
Ferenz Kallos is a beautiful Spiritual being who is blessed with musical "magic." His music is of the Angels and Higher Beings which adds further beauty and brings us to a place of higher consciousness and allows us to go to who we are truly meant to be."
Valerie Stiehl, Spiritual Facilitator and Author of "Spirit Speaks. Are You Listening?", Woodstock, New York
*          *          *          *          *          *          *          *          *          *        *        *        *        *        *        *        *        *        *
Intuitive Readings Seattle – Reiki Healing Seattle – Meditation Seattle 
For more than 33 years I have been helping many people from all walks of life and across the world, including India, China and England. Some clients prefer to come see me in person for an Intuitive Reading. However, the majority of my clients call me for phone sessions.
Intuition is unlimited as God is unlimited so it doesn't matter whether you are in the same room with me or in Hong Kong! My intention is the same – to serve as a channel of clarity and healing to assist you in all areas of your life. Doing this work makes me truly happy and I blessed to be able to help people and do what I love.
When you set up an Intuitive Reading in Seattle or a phone session with me,  it's best to write down your questions ahead of time.  This helps focus your intention on what it you want guidance for in your life.
At the beginning of your Intuitive Reading, I go deep into a meditative state and ask Spirit to allow me to be a clear and pure channel of love, healing and guidance for you.  The answer to each question flows through me in words and pictures and the information received is spiritual in nature, yet practical for every day life.
I encourage all of you to: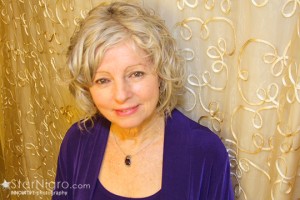 Live your true potential
Feel your own wholeness
Experience inner peace and joy
Express your creativity
Be who you really are- perfectly human and perfectly divine
For more information about Reiki Healing, Intuitive Readings and Meditation or scheduling a session, please fill out the online contact form or give Maureen a call at (845) 706-HEAL (4325).
Namaste
Love & Blessings
Maureen