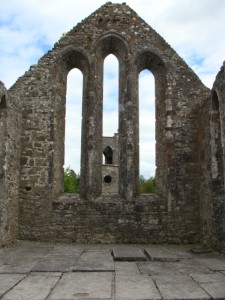 Prayers for Protection are spiritual insurance for our family, friends and self. There is no fee to pay for this kind of insurance. All you need to do is surrender, have faith, trust in your Higher Power, and simply speak to God.
Praying is talking to God. You can say a standard prayer, create a prayer or simply speak to the Divine in your own words. Prayers for protection are focused specifically on the intention of asking for God's protection for yourself and your loved ones and Mother Earth.
For over twenty-seven years now I have been consciously saying my prayers for protection for my husband, my children, my grandchildren, our extended family, friends, all of humanity and myself. Prayers are like affirmations or positive statements of truth. When I affirm or say these simple prayers to God I am putting my loved ones in Spirit's sacred care. Then I am free to go about my day, living in the moment, trusting that the Universe is in charge and taking care of all my concerns.
As a human being I am limited. I cannot physically be present to protect each and every member of my family and community. This is where the prayers for protection come in with focused intention. The Source is unlimited, ever-present for my loved ones and myself in every way. I believe and I trust in God's benevolence and power. This inner knowingness brings me peace, serenity and joy.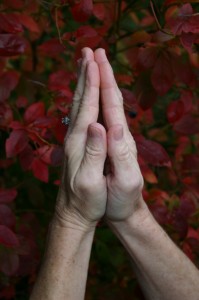 "Surround us all with love and light, protection and perfection."
"Surround us all with love and light protection and perfection." This is one of the prayers for protection that I say. I love the simplicity of the prayer. Visualizing a protective pink energy surrounding all my loved ones adds to the energy and intention of this communication with Spirit.
It brings me great solace to surround us all with love and light protection and perfection and to put us all in God's hands on a regular basis. I consider all of my brothers and sisters on the planet as my loved ones. In this way I am praying for the protection of everyone on planet earth. As a result I feel my heart expand with love. I feel peace as the result of surrendering to the Divine all of my concerns for my loved ones and Mother Earth.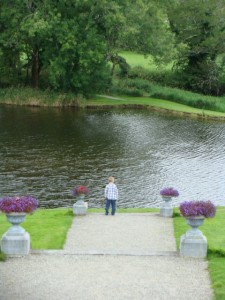 God Answers Prayers
God answers prayers. Many years ago when my son was about twelve years old he and his friend fell through the ice on a frozen body of water in the village near our town. It was a very cold winter day with seemingly no one around. The boys couldn't lift themselves out of the icy water since the ice kept breaking all around them. Their legs and arms quickly went numb and soon they would go under the water unless they were rescued.
Suddenly a man appeared, saw the boys and ran to the house on the water near them. He then grabbed the flat bed boat that was behind the house and went out to rescue the two boys in the nick of time. Then he tossed a rope to each boy and pulled them one by one into the boat. God answers prayers.
It was a miracle that the man was there, he saw the boys, that the boat was there and untied, and the rope was in the boat. God answers prayers and lined up all these details so that my son and his friend would be saved just in time before they drowned in the icy water.
The local news station interviewed me about the incident involving my son and his friend and I was on the news that evening. I said that the boys were "lucky." Then I corrected myself and said that they were "blessed." I was very aware from the start that God answers prayers and saved my son and his friend from drowning. Gratitude to spirit still fills my heart ever reminding me to keep the prayers for protection going.
This experience was a powerful demonstration to me about how God answers prayers. It reminds me to continue to keep the faith, to keep praying regularly, to let go and let God do for me and my loved ones what I cannot do.
We are all blessed as we have the best insurance of all –  a Universe that loves, guides and protects us. Keep affirming the prayers of protection with intention on a regular basis and relax in the knowledge that you are in good hands, the hands of God.
More Related Articles:
Intuitive Readings Seattle – Reiki Healing Seattle – Meditation Classes Seattle 
For more than 29 years I have been helping many people from all walks of life and across the world, including India, China and England. Some clients prefer to come see me in person for an Intuitive Reading. However, the majority of my clients call me for phone sessions.
Intuition is unlimited as God is unlimited so it doesn't matter whether you are in the same room with me or in Hong Kong! My intention is the same – to serve as a channel of clarity and healing to assist you in all areas of your life. Doing this work makes me truly happy and I blessed to be able to help people and do what I love.
When you set up an Intuitive Reading in Seattle or a phone session with me,  it's best to write down your questions ahead of time.  This helps focus your intention on what it you want guidance for in your life.
At the beginning of your Intuitive Reading, I go deep into a meditative state and ask Spirit to allow me to be a clear and pure channel of love, healing and guidance for you.  The answer to each question flows through me in words and pictures and the information received is spiritual in nature, yet practical for every day life.
I encourage all of you to:
Live your true potential
Feel your own wholeness
Experience inner peace and joy
Express your creativity
Be who you really are- perfectly human and perfectly divine
For more information about Reiki Healing, Intuitive Readings and Meditation or scheduling a session, please fill out the online contact form or give Maureen a call at (845) 706-HEAL (4325).
Namaste
Love & Blessings
Maureen