The Sacred Feminine qualities are associated with Universal Motherhood, Holy Mother, Mother Earth and the Divine Self within.
In order to be whole we need to balance the male and female within us and in the universe. We do that by honoring the Sacred Feminine.
What is the Sacred Feminine?
The Sacred Feminine is the energy innate in us and in the universe that serves life itself. The qualities of unconditional love, compassion, wisdom, beauty, gentleness, patience, accepting, forgiving, nurturing, welcoming, accessible, kind, intuitive and healing are carried by the Sacred Feminine.
The time has come to balance the male and female energies within ourselves and in our belief systems by honoring the Sacred Feminine. As a devote by focusing on these Divine Feminine qualities of the Goddess I receive and take on these feminine energies within myself.
The religions of the world have different beliefs, ideologies, and rituals.  In looking at what religions have in common it is the intention of love, compassion and kindness to all living things.  These qualities are of the Sacred Feminine.
The Sacred Feminine is a powerful essence that gives both strength and fluidity to religions, spirituality, to us human beings and to all of life. Knowing that the Divine Mother, Kwan Yin and other Divine Feminine Goddesses are present for me gives me strength and comfort as I face life's challenges and opportunities on my spiritual path of devotion.
*  *  *  *  *  *  *  *  *  *  *  *  *  *  *  *  *  *  *  *  *  *  *  *  *  *  *  *  *  *  *  *  *  *
Order "Collaboration In Spirit" Meditation CD here:
*  *  *  *  *  *  *  *  *  *  *  *  *  *  *  *  *  *  *  *  *  *  *  *  *  *  *  *  *  *  *  *  *  *
Intuitive Readings Seattle – Reiki Healing Seattle – Meditation Seattle
For more than 33 years I have been helping many people from all walks of life and across the world, including India, China and England. Some clients prefer to come see me in person for an Intuitive Reading.
However, the majority of my clients call me for phone sessions. Intuition is unlimited as God is unlimited so it doesn't matter whether you are in the same room with me or in Hong Kong! My intention is the same – to serve as a channel of clarity and healing to assist you in all areas of your life. Doing this work makes me truly happy and I blessed to be able to help people and do what I love.
When you set up an Intuitive Reading in Seattle or a phone session with me, it's best to write down your questions ahead of time. This helps focus your intention on what it you want guidance for in your life.
At the beginning of your Intuitive Reading, I go deep into a meditative state and ask Spirit to allow me to be a clear and pure channel of love, healing and guidance for you. The answer to each question flows through me in words and pictures and the information received is spiritual in nature, yet practical for every day life.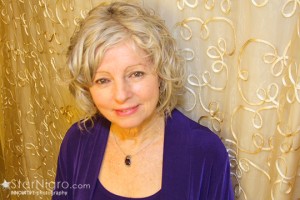 Live your true potential
Feel your own wholeness
Experience inner peace and joy
Express your creativity
Be who you really are- perfectly human and perfectly divine
For more information about Reiki Healing, Intuitive Readings and Meditation or scheduling a session, please fill out the online contact form or give Maureen a call at (845) 706-HEAL (4325).
Namaste
Love & Blessings
Maureen