Lumina Dei Newsletter        November 2010
Dear Friends,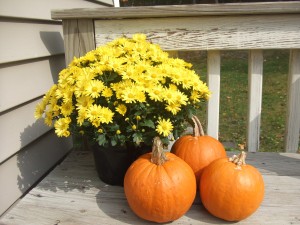 Thanksgiving and gratitude are words we use interchangeably as we begin the month of November.
For many of us thanksgiving reminds us of family visits and turkey dinners with loved ones. It is the beginning of the holiday season that takes us through to the end of the year to the New Year.
It is a time to focus on gratitude in our life and the people that we appreciate in our circle.
"Feeling grateful or appreciative of someone or something in your life actually attracts more of the things that you appreciate and value into your life." Christiane Northrup
Jewel for Self Discovery
Gratitude is an important jewel for self discovery. Using gratitude as an intention transforms our thinking and therefore our reality. Seeing the glass as half full rather than half empty allows us to receive and to fill our cup to brim and reap the benefits of gratitude.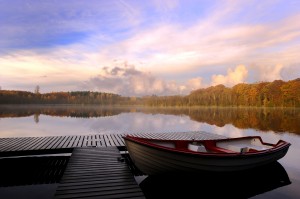 What we focus on we create more of and expand. Through gratitude we naturally let go of limiting beliefs. We then open to new opportunities for growth and expansion on all levels. This shift in thinking is simple yet powerful as all jewels for self discovery and transformation demonstrate.
"Wake at dawn with a winged heart and give thanks for another day of loving." Kahlil Gibran
Practice of Gratitude
Start your day with a practice of gratitude. Pay attention to your thoughts and consciously transform them with an attitude of gratitude. For example, go from "I'm too tired to get up this early," to "I'm so grateful for the chance to start my day early."
Feel the internal shift that your practice of gratitude creates within you and keep going. Appreciate everything around you and notice the calmness and joy slowly rise up inside you.
Have gratitude for the clock that wakes you, the tea or coffee that warms you, and the sleepy faces of your loved ones that greet you. Or, "how wonderful it is to awaken to a quiet house."
Be in gratitude for the birds chirping or the morning traffic outside. Everyone and everything in our life gives us the chance to acknowledge God within us and in them, experiencing oneness when we have a practice of gratitude. Then we can begin to live our true potential because we are not stuck in limiting beliefs and attitudes.
Happy Thanksgiving to one and all. Let everyday be a day of thanksgiving for we are all truly loved, blessed and guided by Source. Gratitude opens the doorway to the realization of that knowingness.
More Related Articles:
Gratitude in the Midst of Chaos
Intuitive Readings Seattle – Reiki Healing Seattle – Meditation Seattle 
For more than 29 years I have been helping many people from all walks of life and across the world, including India, China and England. Some clients prefer to come see me in person for an Intuitive Reading. However, the majority of my clients call me for phone sessions.
Intuition is unlimited as God is unlimited so it doesn't matter whether you are in the same room with me or in Hong Kong! My intention is the same – to serve as a channel of clarity and healing to assist you in all areas of your life. Doing this work makes me truly happy and I blessed to be able to help people and do what I love.
When you set up an Intuitive Reading in Seattle or a phone session with me,  it's best to write down your questions ahead of time.  This helps focus your intention on what it you want guidance for in your life.
At the beginning of your Intuitive Reading, I go deep into a meditative state and ask Spirit to allow me to be a clear and pure channel of love, healing and guidance for you.  The answer to each question flows through me in words and pictures and the information received is spiritual in nature, yet practical for every day life.
I encourage all of you to:
Live your true potential
Feel your own wholeness
Experience inner peace and joy
Express your creativity
Be who you really are- perfectly human and perfectly divine
For more information about Reiki Healing, Intuitive Readings and Meditation or scheduling a session, please fill out the online contact form or give Maureen a call at (845) 706-HEAL (4325).
Namaste
Love & Blessings
Maureen