"My session with Maureen was exactly what I needed.  One hour of undivided attention with real, clear connection to intuitive guidance.  Maureen was caring, warm and comforting all while creating a purely healing experience.  I felt a true shift in my energy that can only be described as a reawakening.  Maureen's style of naturally mixing her spiritual gifts with action based ideas/strategies is the perfect mix of peace & love that is awe inspiring.  I am overjoyed and honored to have had a reading with Maureen.  I plan on connecting with her on a regular basis!!"
"It's been a privilege to know and work with Maureen for decades.  Her channeling is high-order and I appreciate the clarity, deep connection of spirit and safety in the space she holds for the information as it comes through.  Her images transmitted are extremely helpful and relevant years after a session's questions have been answered.  Maureen's generosity of spirit has provided  healing through some very dark times."
– Tracy, Mercer County, NJ
"Maureen is a very gifted clairvoyant reader and healer.  She comes straight from the heart and the guidance she offers is extremely insightful, loving, down-to-earth and practical.  Maureen has the ability to guide you on your path with total neutrality, while offering support and validation for you as a spirit.
She has been blessed with natural intuitive abilities pretty much her whole life, which she has dedicated to helping others on their spiritual journey. When you have a reading with Maureen, she reminds you of how beautiful and loved you are and you can feel the love of Spirit all around her.
I highly recommend Maureen if you are looking for direction and clarity in your life – she is the real deal!"
–Victoria Stankard, Writer, Mother, Business Owner, Tampa, FL
"I have had the great pleasure to meet and work with Maureen since March 2010. I started doing  guided meditation and with Maureen's gentle words and guidance it was a very rewarding experience. Wednesday evening meditation became a highlight of the week.
Then I learned that she is also skilled as a Reiki Master. I had two Reiki treatments from her within a month and I definitely felt a clearing and healing as I had just lost my dog who was hit by a car. Then in July my sister's boyfriend passed away suddenly. Being very concerned for my sister I asked Maureen to contact the spirit of her boyfriend.
She did indeed contact him and I also spoke with him. Maureen taped the session and I was able to give the tape to my sister and her boyfriend's family. Doing so gave the family a great deal of peace and closure. Maureen is very genuine, very generous, and a very skilled healer. Anyone having the pleasure of working with her is very fortunate."
– Susan Robbins, Artist, Actress, Animal Activist, Saugerties, NY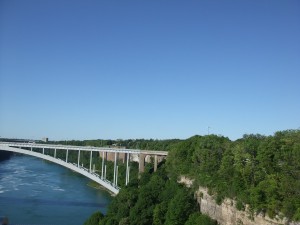 "The special healing gift that Maureen utilizes in her work is very well suited to Reiki. Maureen is a perfect, loving channel of healing energy. You owe it to yourself to have a session with her today. Don't put it off."
– Dr. Eva Urbaniak, Naturopathic Physician, Seattle, WA
"The Reiki session with Maureen was wonderful. The ease at which Maureen was able to help me relax was really phenomenal. She is gifted in terms of her sensitivity and awareness of other people's stressors. Maureen is a beautiful person and someone who easily and naturally evokes calmness and clarity and insight."
– Joshua Kates, MSW, ACSW, UBE, PA
"I love working (intuitive readings) with you. You are a professional. You're like a breath of fresh air- opening a beautiful window of light. I feel as if I am making headway with some deep issues. It is okay to be myself!"
– Marie Sterk, Massage Therapist, Longmont, CO
"I wanted to say how much our last session helped me; life changing. The session before that helped immensely also. So much came out of this past session. It was sooooo helpful. It's the best therapy I think anyone can get, and I'm really grateful to have you as a counselor/helper. I get right to the core of the issue and deal with really critical stuff, very well and thoroughly. I just can't tell you how much this last session helped, as well as the one before. I have so much to work with, with regard to healing."
– Donna E.
"Maureen and Ferenz's meditations and music are exceptionally healing for the very reason that they allow the listener to do nothing but receive. We surrender and let the healing be done through us, and so remember that, as Spirit, we are always whole and One with the Divine."
– Helen D. Vandeman, author, Reality Is But a Dream: A Multicultural Exploration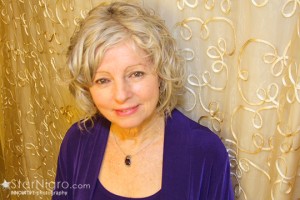 Maureen Brennan Mercier
If you would like more information about:
or to schedule a session with Maureen
call her at (845) 706-HEAL (4325).